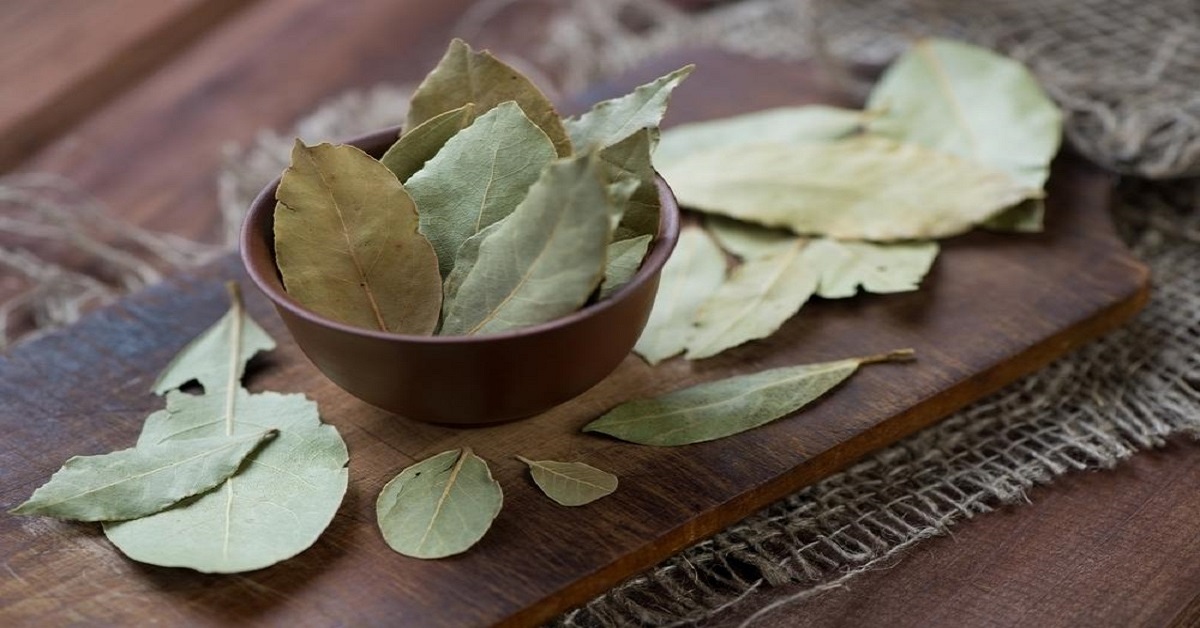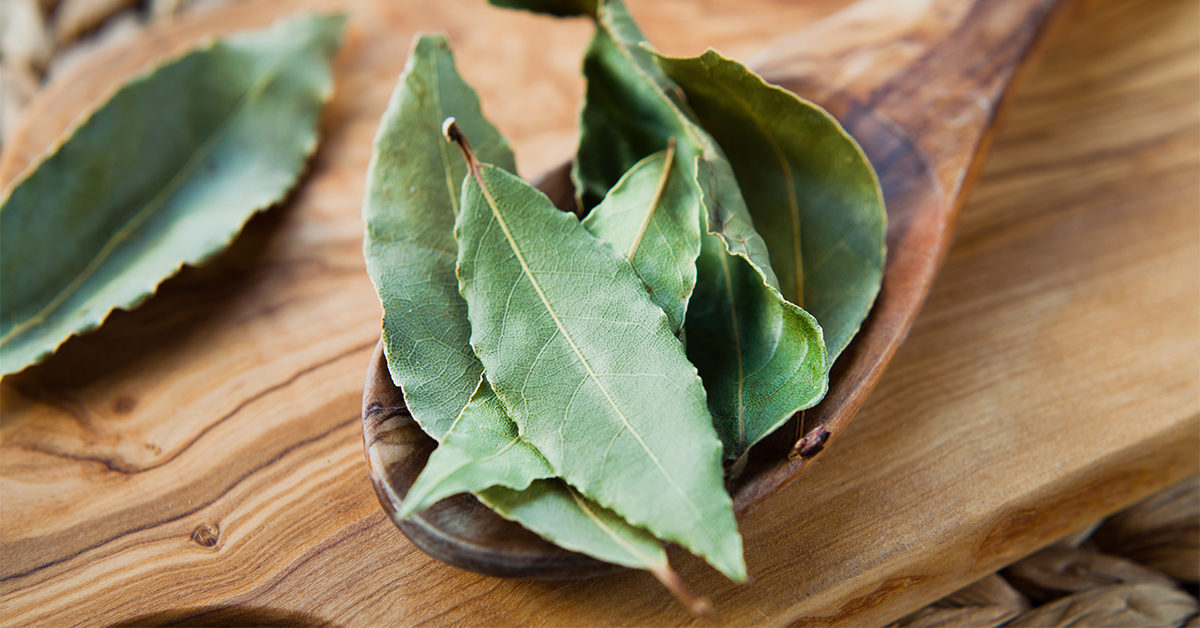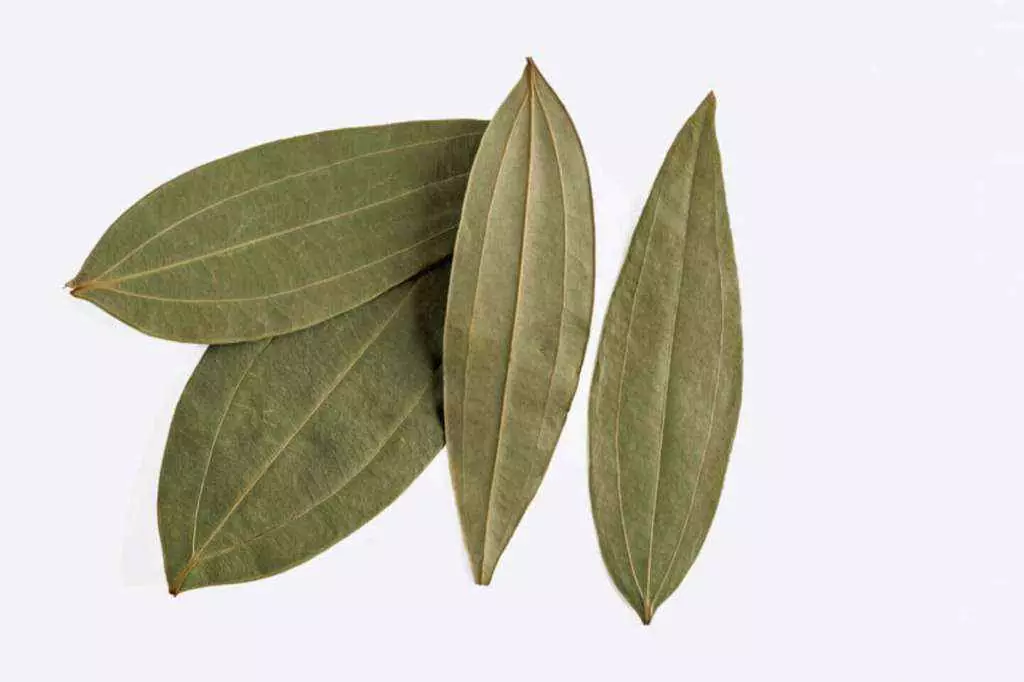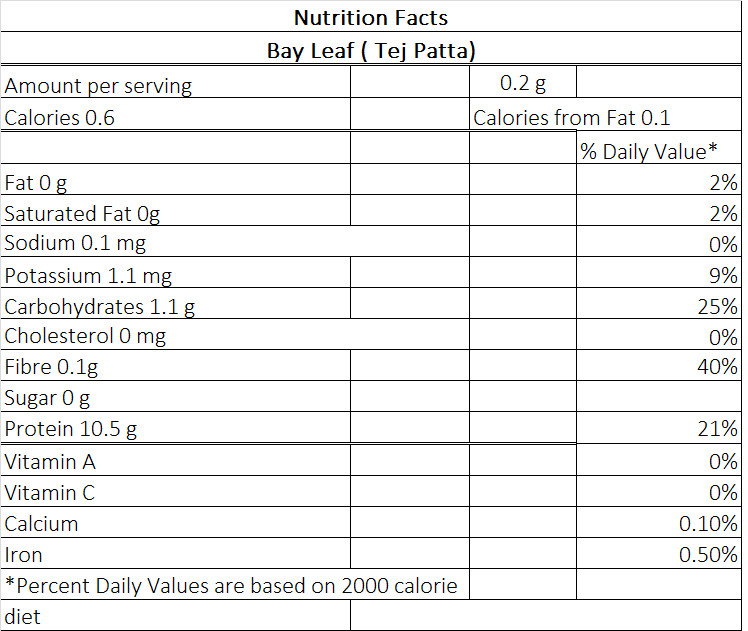 Bay Leaf (Tej Patta)
Bay leaves are commonly found in biryani, pulao, soups, curries and most Indian dishes.
Bay leaves culinary herb makes for an integral part of the Indian cuisine, thanks to its distinctive flavour and fragrance.
Scientifically known as Laurus Nobilis, bay leaves are used for treating various health conditions. The presence of vitamin A and C along with folic acid and various minerals in bay leaf makes it a nutrient-dense herb.
Bay leaves to your soup stocks, curries, rice dishes and other delicacies to make the most of the herb. Not only does it impart strong flavour to dishes, but also ensures delivering certain health benefits that cannot go unnoticed.