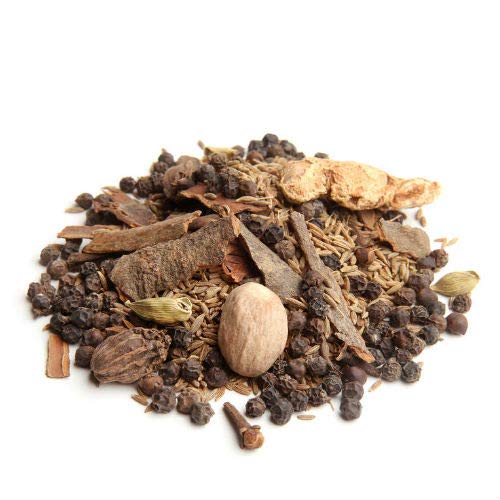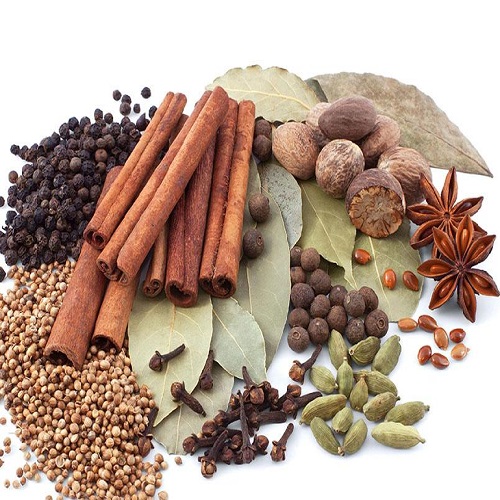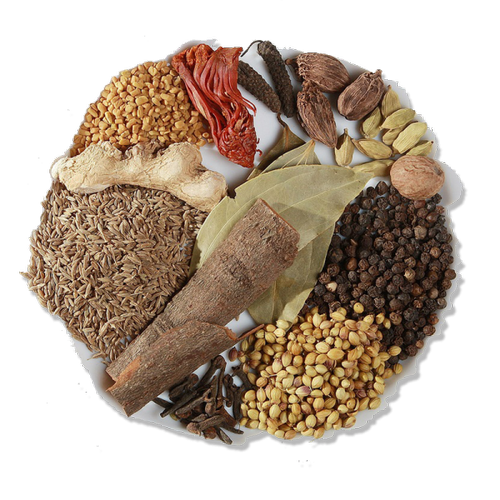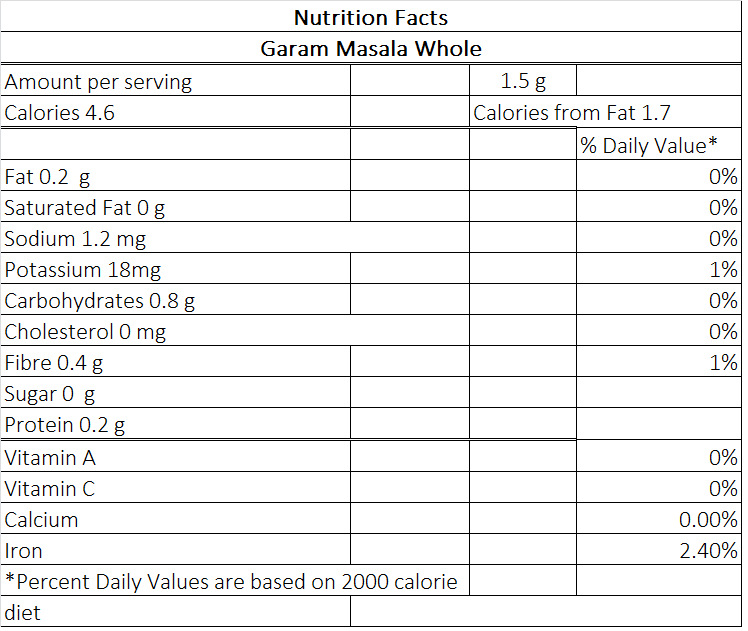 Garam Masala – whole
Whole garam masala also known as Sabut garam masala in Hindi, consists of the same spices that are used in making the garam masala powder but these are used without grinding.
Whole garam masala is made up ofcinnamon sticks, brown cardamom, peppercorns, mace, bay leaf, cloves, cumin seeds and star anise.
The whole spices are added in the beginning in hot oil.
Consistency in quality across the year.