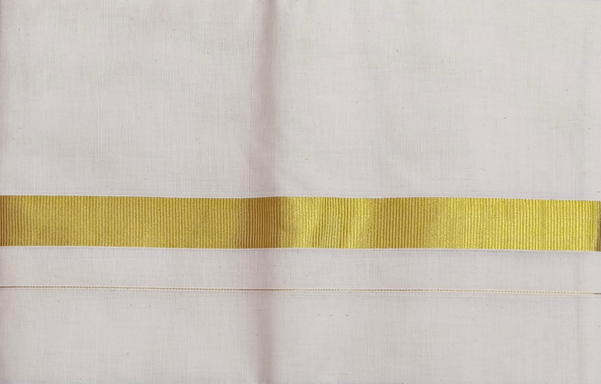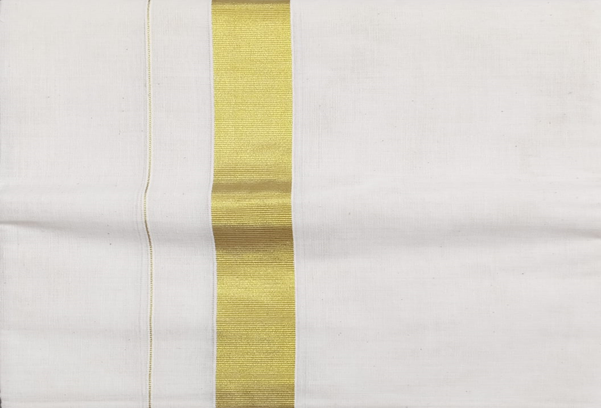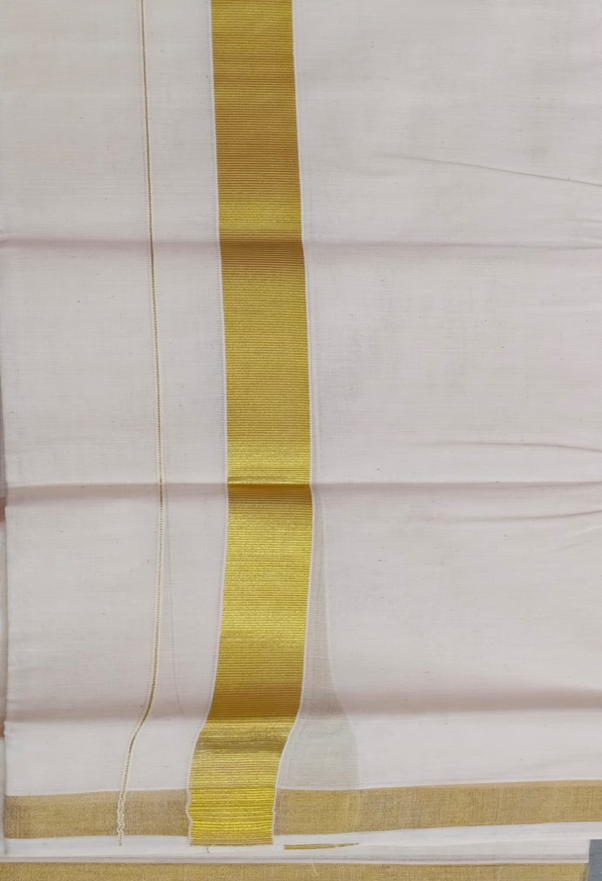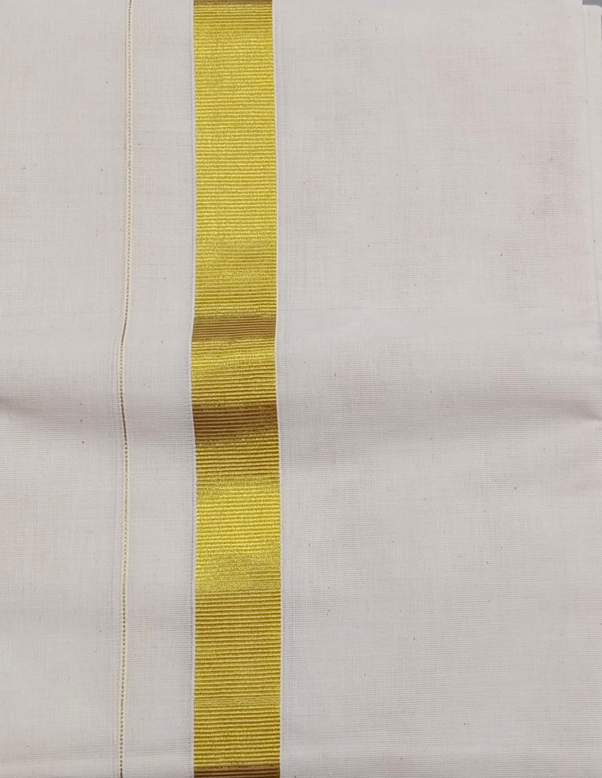 Mundu Kerala
The traditional costume of Kerala is known as Mundu.
The Mundu is an unstitched piece of cloth.
Material is pure cotton and color is Cream.
Handloom product & Traditional wear for men.
KARA: 0.60+ 0.75

The Mundu is worn diagonally from the left shoulder and one end is tucked in at the waist.
Worn by both men and women, Mundu has its variants for both the genders.