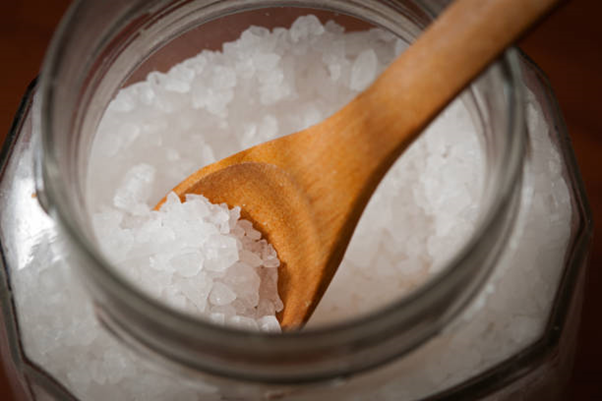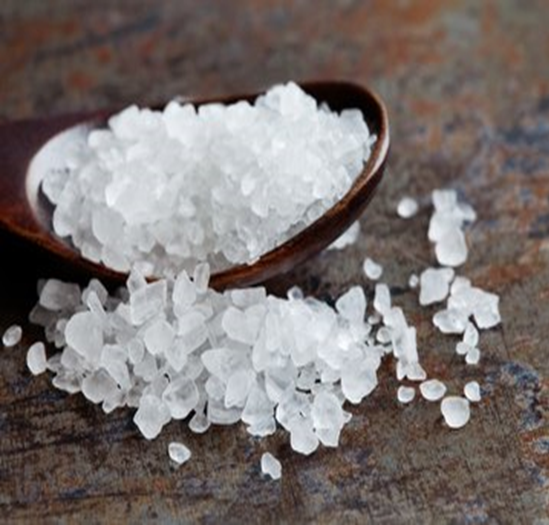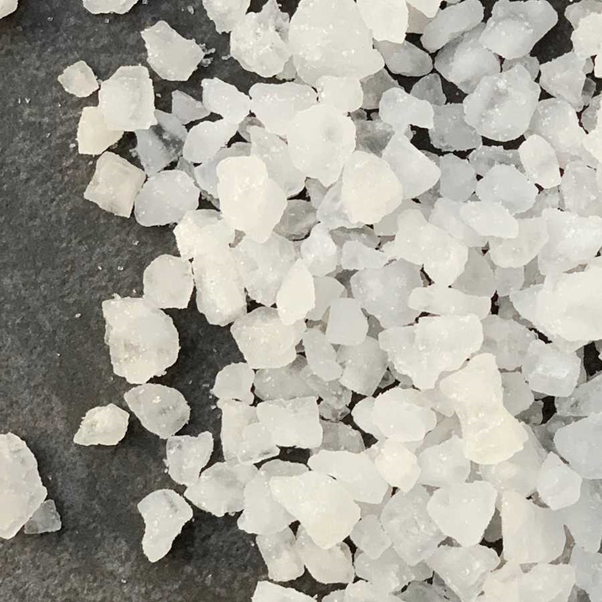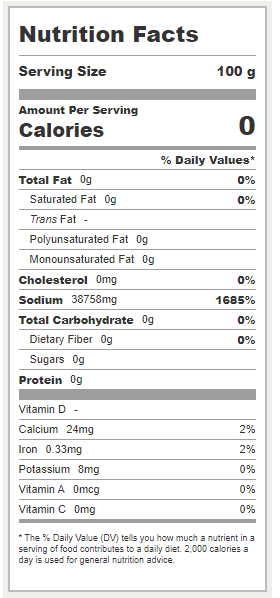 Lahori Rock Salt( Sendha Namak)
White de-icing salt is formed in sunnier climates by evaporating sea water, so for this reason is a bit cleaner and purer.
White salt comes from evaporated sea water.
Rock Salt is the most purest from salt on earth, it is high in minerals and contain all most all elements, a study shows that it contain about 84 kinds of nutrients.
White salt has no leftover residue.