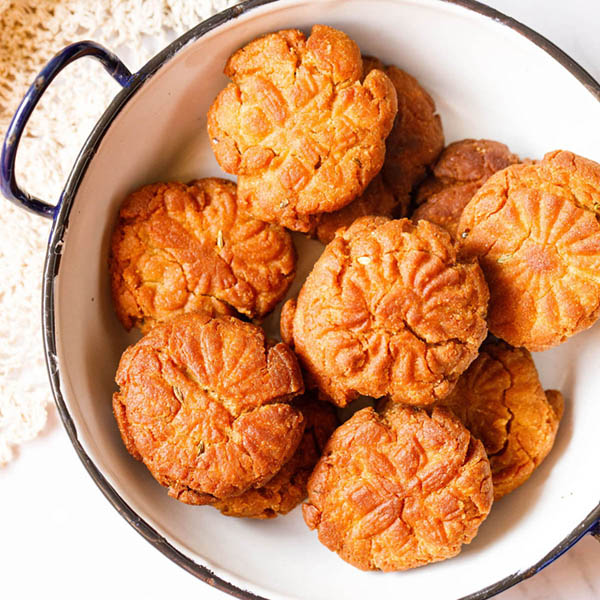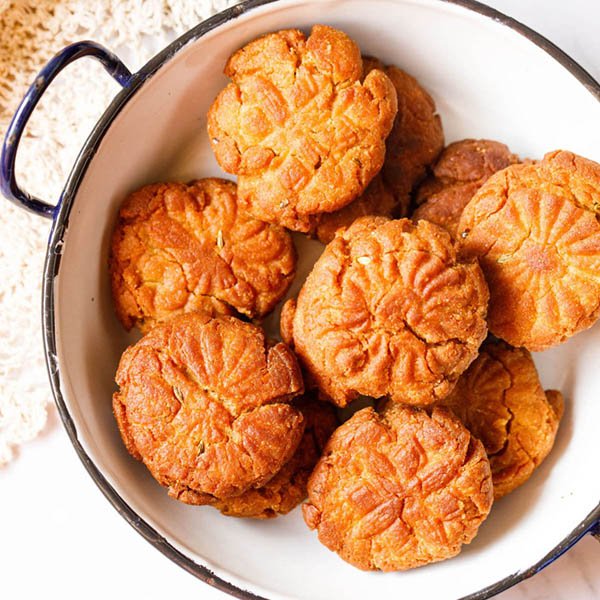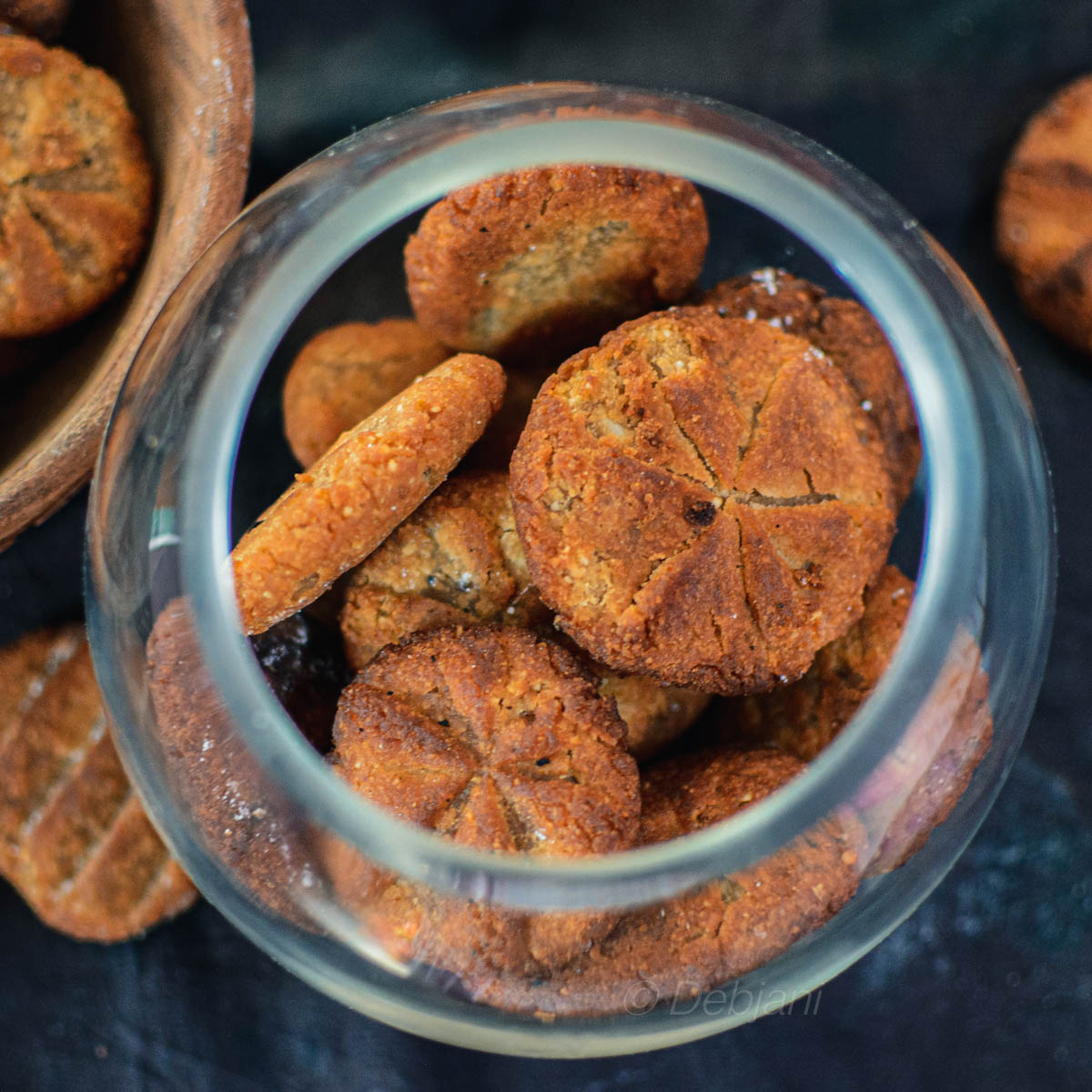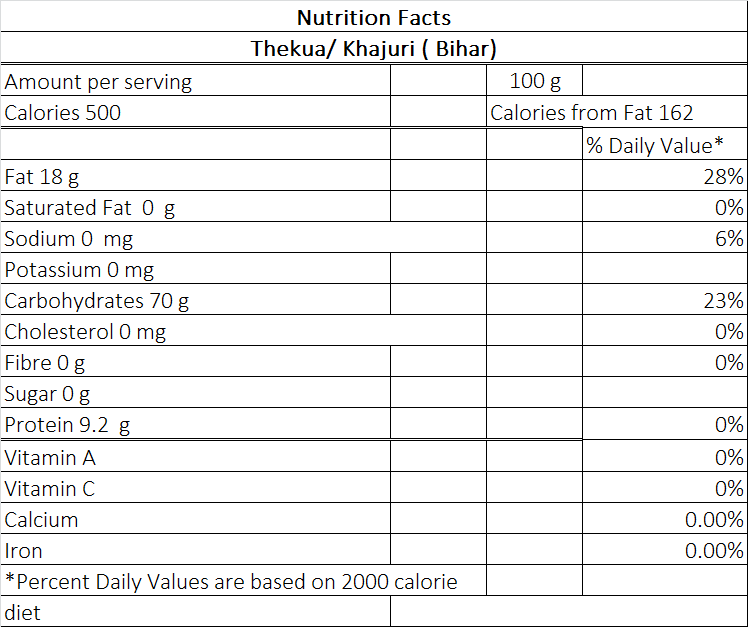 Thekua / Khajuri (Bihar)
Thekua is a traditional deep-fried sweet snack from Bihar.
Thekua made from whole wheat flour (atta).
Thekua in a crumbly, wholesome cookie or biscuit that is also very popular in Jharkhand, West Bengal, eastern Uttar Pradesh, and in the terai region of Nepal.
Thekua is also called kajuria, khajoor, khajur, khajuria, khajuriya, khasta, thekari, thikari, or thokwa.