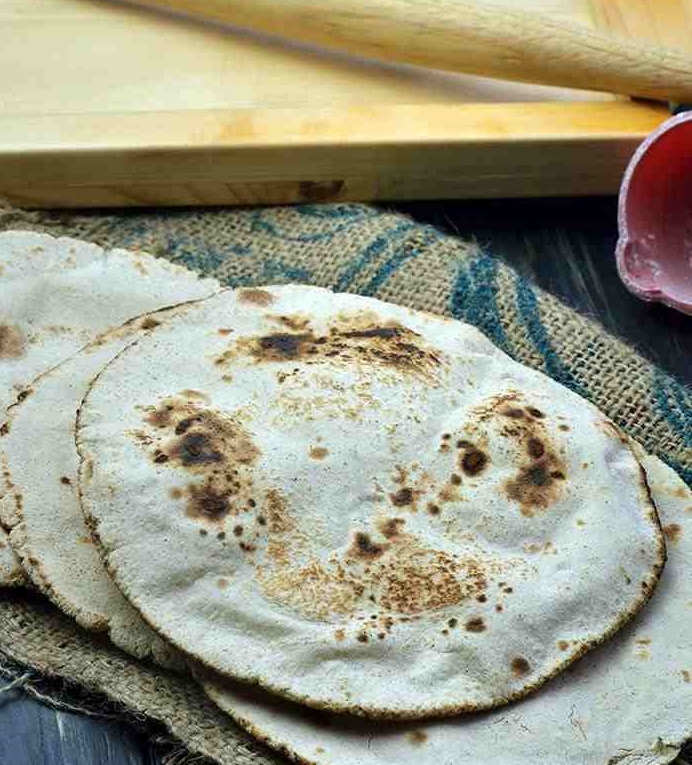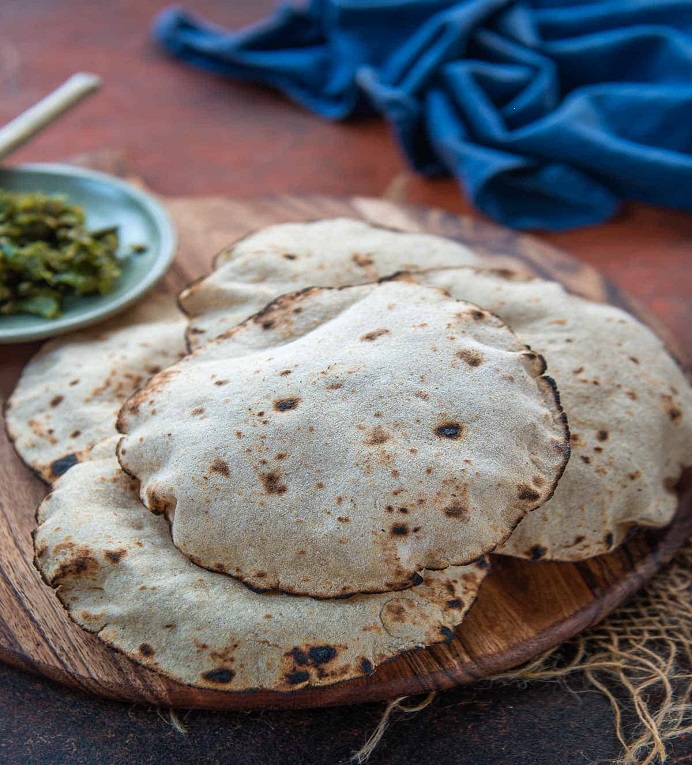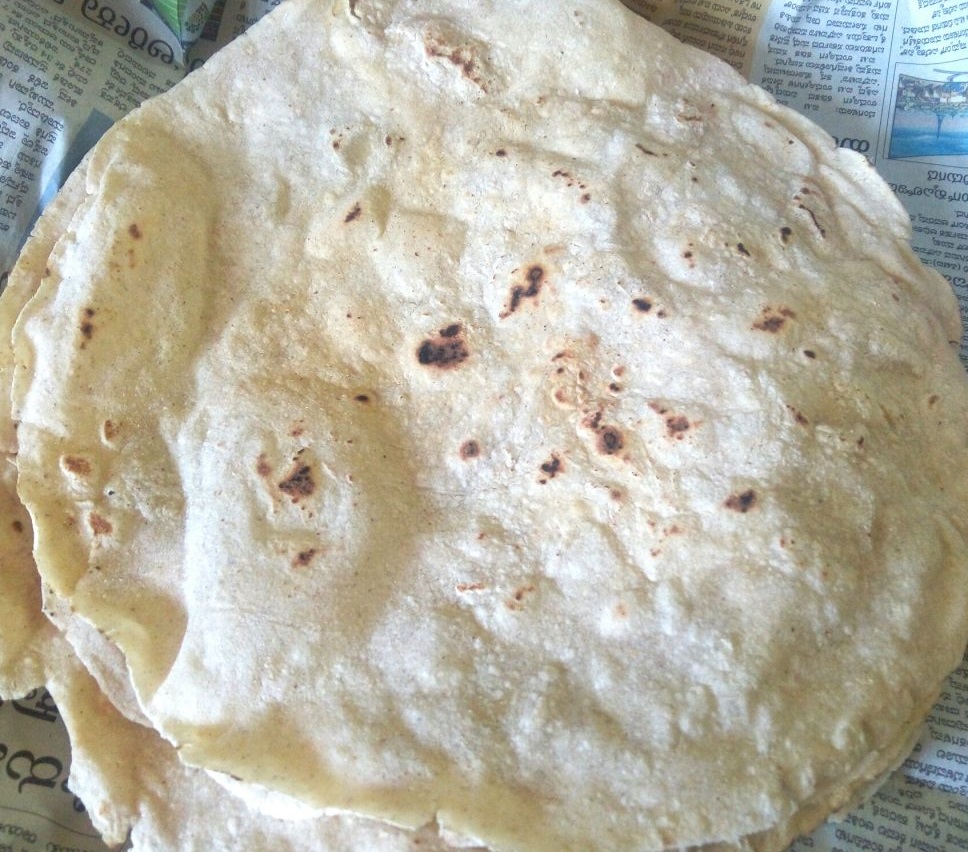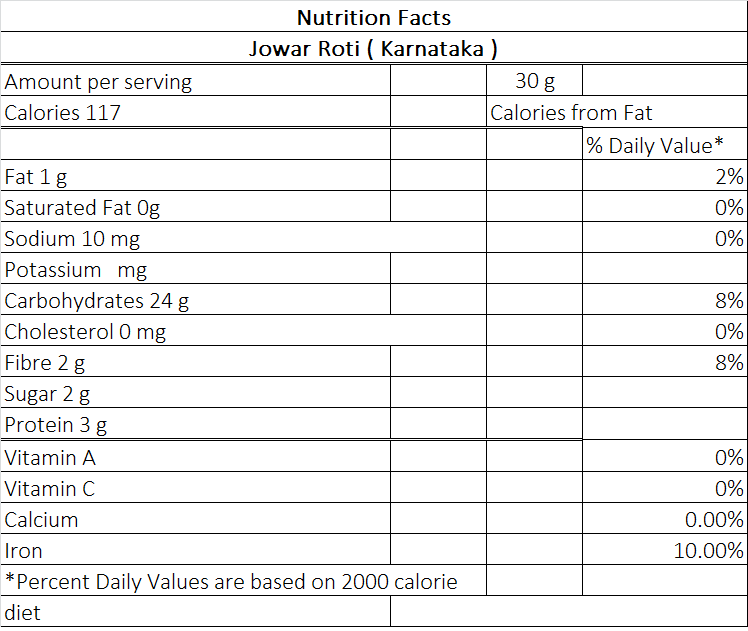 Jowar Roti (Karnataka)
Jowar Roti / Jowar Bhakri / Sorghum Roti is a staple in the Indian states of Maharashtra, Gujarat, and Karnataka.
Traditionally, the dough for the Jowar Roti is made by kneading sorghum flour with warm water.
Jowar Roti is good in minerals like calcium, potassium, phosphorus and iron. Being rich in antioxidants, it's good for the heart too and is diabetic friendly.
Jowar is also an excellent gluten free flour.