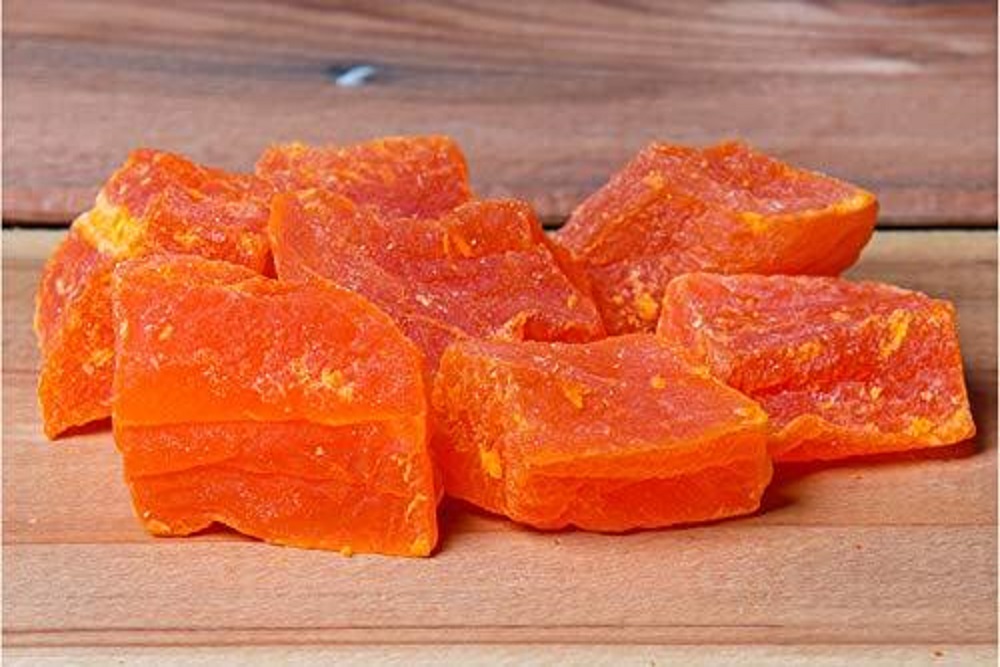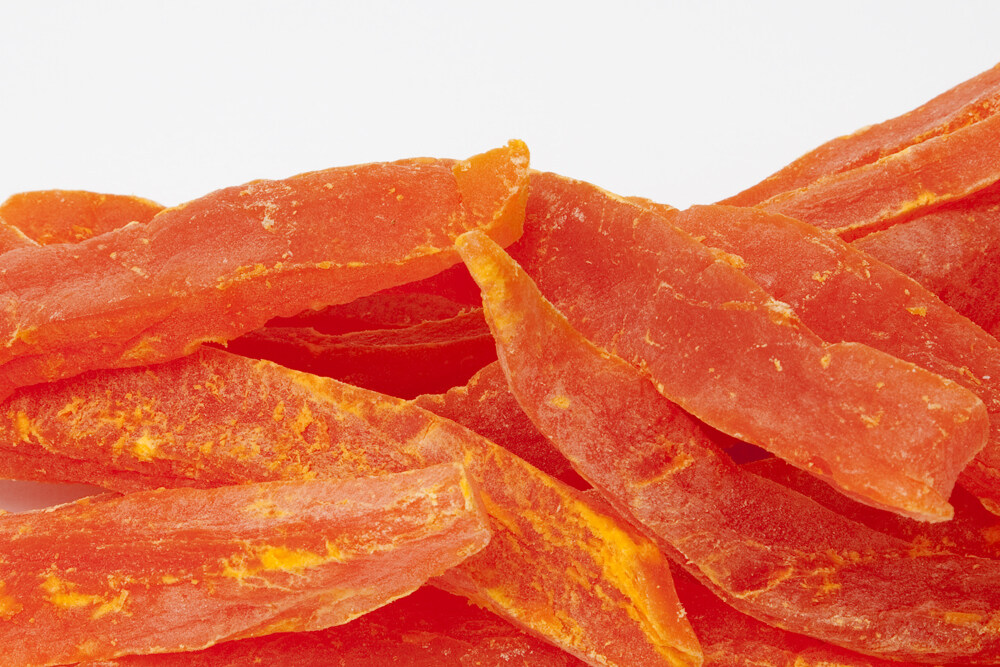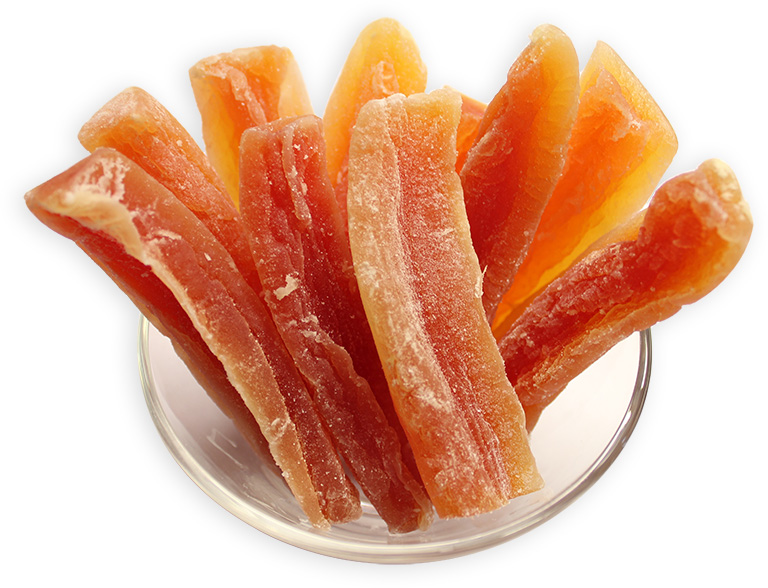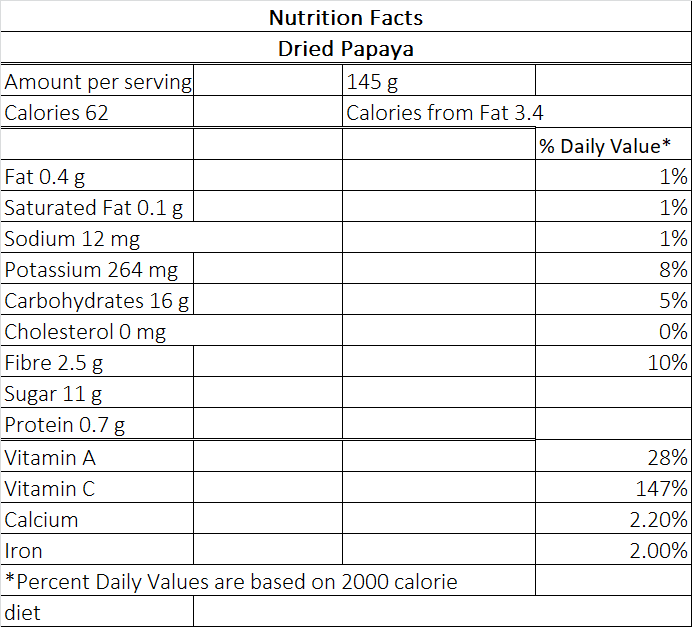 Dried papaya
Eating dried papaya is a good way to boost your nutrient intake and serves as a delicious mobile snack!
This sweetened papaya dry fruit is a healthy alternative to munch on when hunger strikes. It contains papaya fruit and sulphurless sugar.
Easy to carry, it makes a great snack to keep you going throughout the day. They are sweetened with sulphurless sugar and liquid glucose to enhance the zing.
It can also be used as some sweet goodness to your breakfast cereals, for baking, as dessert toppings and to make traditional sweets. There are 0 added preservatives, artificial colour and flavour to retain the original fruit essence and keep it natural and healthy.